RESIDENTIAL INTERIOR DESIGN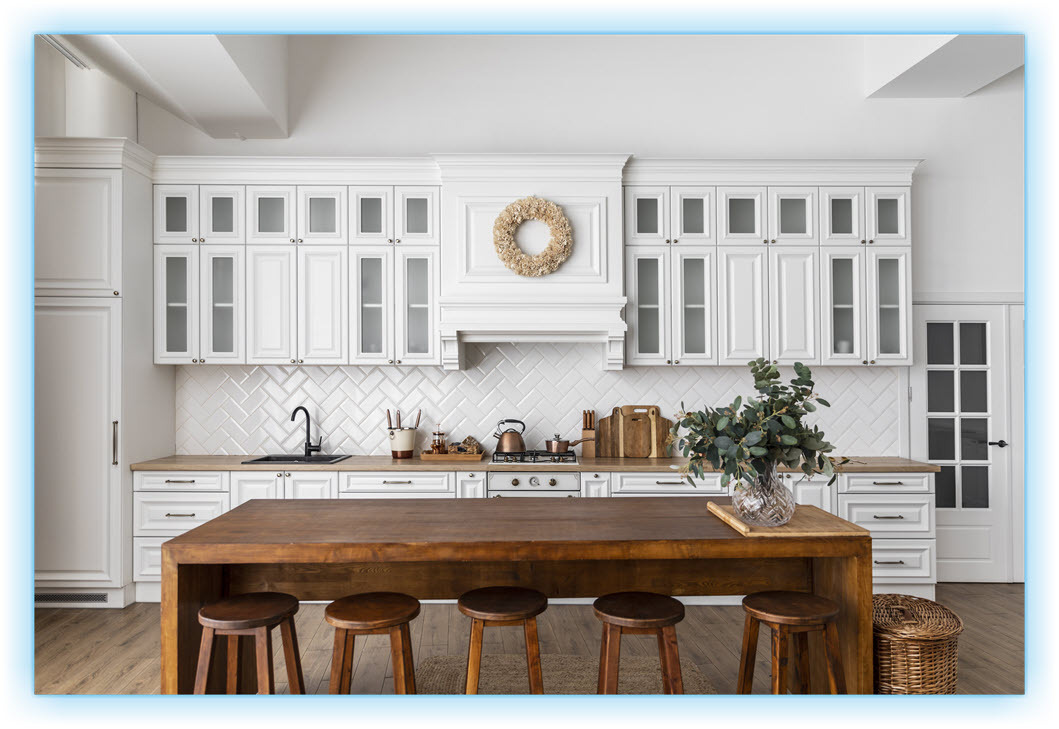 LOVE YOUR HOME AGAIN
Our number one priority is your design goal. We work within your budget and incorporate your style to create a space that you will love and feel happy to be in for years to come.

Bathrooms and kitchens are the most commonly renovated rooms, however we can design a new bedroom that soothes your soul. Even laundry rooms can be beautiful and functional.

We will evaluate your immediate needs and potentially those of future generations.
The onboarding process for residential interior design involves establishing a clear understanding of the client's goals and preferences, developing a detailed plan for the project, and ensuring that all necessary steps are taken to implement the design successfully.
INITIAL CONSULTATION: The designer will meet with the client to discuss their design goals and preferences, as well as assess the space and gather any necessary measurements.
DESIGN PROPOSAL: The designer will create a design proposal that outlines the scope of work, design concepts, and budget for the project. This will be presented to the client for review and approval.
CONTRACT & PAYMENT: The designer will present the client with a contract outlining the terms of the project, including the budget and payment schedule. The client will review and sign the contract, and make any necessary payments.
DESIGN DEVELOPMENT: Once the design proposal is approved, the designer will begin the process of developing the final design. This may include creating detailed floor plans, selecting finishes and materials, and creating a timeline for the project.
IMPLEMENTATION: The designer will begin implementing the design, which may include ordering materials, coordinating with contractors or other professionals, and overseeing the installation of the design elements.
FINAL REVIEW: Upon completion of the project, the designer will review the finished space with the client to ensure that all design elements have been properly installed and that the client is satisfied with the final result.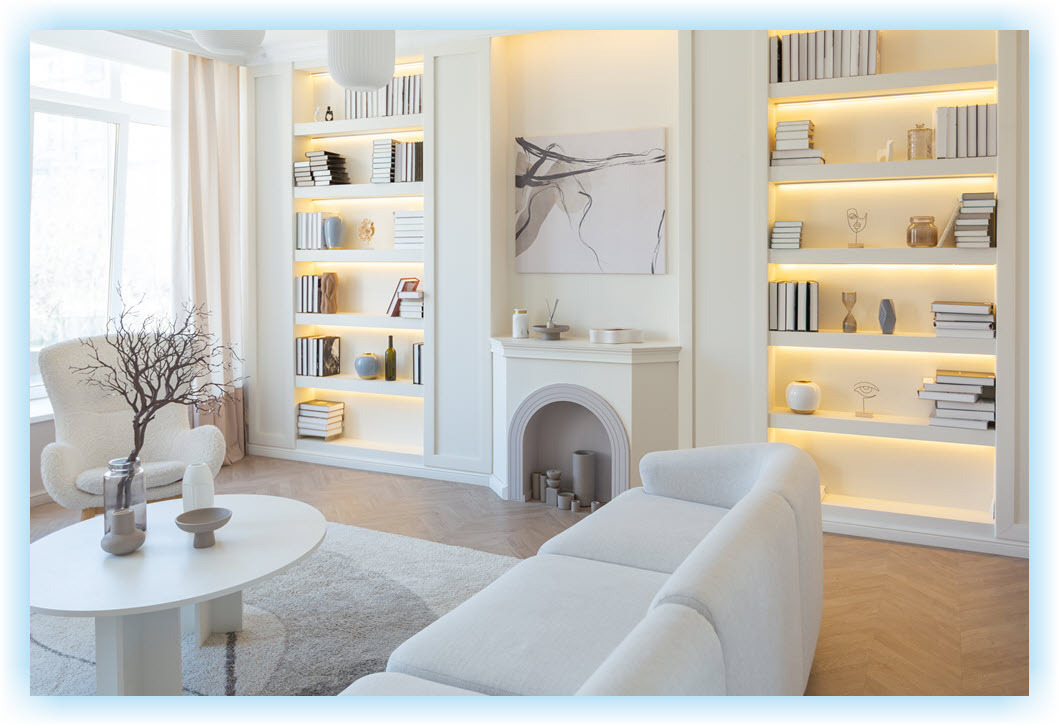 BEDROOMS
We spend about one-third of our life either sleeping or attempting to do so, you deserve an oasis to relax in!
KITCHENS
The heart of every home.

Upgrading

your kitchen can not only upgrade the functionality but also the value when it comes time to sell.
LIVING ROOMS
The Living Room can be multi-purpose for relaxing, entertaining, and working. Let's make it inviting!
BATHROOMS
Make the room where you start your day a calming retreat. Its also your oasis at the end of your day!